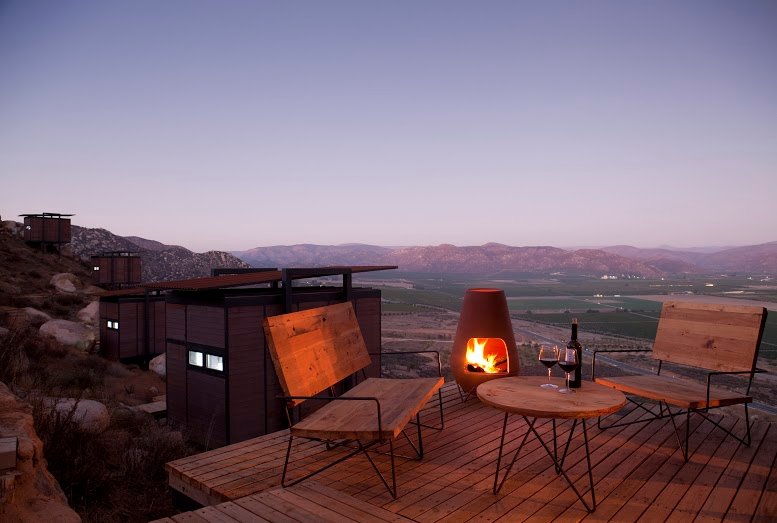 Baja California sigue estableciéndose en el mundo como uno de los destinos turísticos favoritos, indicaron las autoridades de Turismo en el Estado.
Refirieron que en su más reciente publicación, el portal Venue Report, enlistó los 19 lugares que están a punto de convertirse en los próximos destinos de moda en el mundo, y el Valle de Guadalupe se posicionó como el lugar que sustituirá el famoso valle de Napa en California.
La entidad ha continuado posicionándose como uno de los lugares a visitar, ganándose un puesto en los listados internacionales y compitiendo con lugares como Grecia, Brasil e Italia.
En esta ocasión, el Valle de Guadalupe se ubica nuevamente  como uno de los lugares que deben visitarse gracias a su gran oferta enológica y culinaria.
Con un valor publicitario superior a los 212 mil pesos, el artículo "19 Places That Are About To Be The Next 'It' Spots", describe a Napa como un lugar del que "ya sabes qué esperar" e invita a sus más de 294 mil lectores mensuales a visitar el Valle de Guadalupe, un destino nuevo, el cual es descrito como el lugar para degustar quesos, vinos y "comer como loco" en los altamente reconocidos restaurantes, destino del cual "todo el mundo está hablando".
Durante el 2017 se lograron más de mil 200 notas en medios nacionales e internacionales, con un valor que supera los 280 millones de pesos, lo que refleja el gran interés que se tiene en Baja California como destino turístico.
No es la primera vez que la Ruta del Vino es comparada con el famoso valle de Napa, el cual ha sido reconocido durante años como el destino para los amantes del vino, publicaciones como Vogue, New York Times, Travel + Leisure, entre otras, se han referido al Valle de Guadalupe como el destino de moda que a tan sólo unos minutos de la frontera, tiene una oferta enológica y no se diga culinaria a la altura, sino que es superior a la del valle de Napa. 
El portal Venue Report es un sitio dedicado al turismo, con corresponsales en más de 90 países, reúne hoteles y lugares, además que destaca experiencias que los lectores pueden disfrutar alrededor del mundo.